Small municipality, big responsibilities!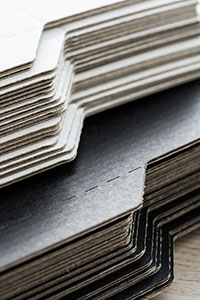 FROM PUBLIC SAFETY TO REFUSE COLLECTION, FROM ROAD MAINTENANCE AND SNOW REMOVAL TO MUNICIPAL BY-LAWS, FROM TAXATION TO PERMITS – THE MUNICIPALITY HAS BIG RESPONSIBILITIES… AND A BIG IMPACT ON THE QUALITY OF LIFE OF ITS RESIDENTS!
Public safety (police, fire department)
Police services are provided by the Sureté du Québec (Chandler substation).
CITIZEN OR MUNICIPAL ADMINISTRATION REQUEST
https://www.mrcrocherperce.qc.ca/wp-content/uploads/2021/01/EN-Request-form_SQ.pdf
The municipal fire department is based in the fire station of the Port-Daniel sector. The firefighters also serve as first responders.
For any emergency, dial 911


Roads and snow removal
Road maintenance and snow removal are managed by the public works department, which uses various suppliers and contractors.
For more information contact: Public works department (418-396-5225, ext. 3)
Taxes, municipal by-laws and permits
Municipal taxes
Municipal property taxes are determined by the assessed value of the property and the taxation rate set out in the municipal budget. The property assessments are carried out by a private company hired by the RCM.
For more information, to appeal an assessment, or to request a review: RCM of Rocher-Percé (418-385-4200)
Municipal by-laws
The municipality's planning and zoning by-laws are under review and will be available on our website as soon as they are adopted.
For more information contact: Municipal inspector     418-396-5225, ext. 2
Permits
Before undertaking any construction, renovation or demolition project, you must apply for a permit from the municipality.
For more information contact: Municipal inspector    418-396-5225, ext.  2
règlementation – remorques, conteneurs et autres types de bâtiments prohibés
Access to the graphic matrix with this adress: