Living in Port-Daniel–Gascons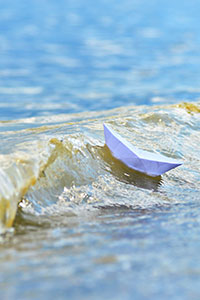 AN EXCEPTIONAL NATURAL SETTING IN A REGION KNOWN FOR ITS LARGER-THAN-LIFE LANDSCAPES. FRIENDLY PEOPLE WITH A STRONG SENSE OF COMMUNITY. RECREATIONAL, SPORTS AND CULTURAL FACILITIES WHERE RESIDENTS CAN GET THE MOST OUT OF LIFE. A VARIED ECONOMY THAT SERVES THE COMMUNITY. READY TO FALL IN LOVE?
Welcome to Port-Daniel–Gascons!
The future is bright in Port-Daniel–Gascons! Quality of life, stability, vitality and hospitality: that's our vision for the future.

With a new strategic development plan (PDF) and new tax revenues, the municipality plans to reinvest heavily in community services, facilities and infrastructure. In consultation with the residents of the community, the municipality has also identified and prioritized thirteen promising projects to promote and support the development of tourism, the industrial sector and community services.
Moving to Port-Daniel–Gascons means choosing an exceptional quality of life in a vibrant and dynamic community with a natural setting like nowhere else in the world. Check out the Newcomers' Guide (PDF) and the Family Policy (PDF) to find out about all the services designed to help new residents and families settle in to their new community. Take a look at all the municipality's tourist attractions, events and facilities to find out everything that awaits you when you let Port-Daniel–Gascons win you over!