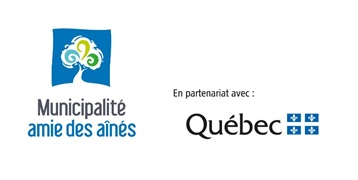 We are very proud to present our new policy and our Senior Friendly Municipality (MADA) action plan for the period 2021-2023.
Thanks to this policy and this action plan, we are fulfilling our commitment to put forward actions promoting the active aging of our population and encouraging seniors to participate in the development of our community, with respect and inclusion. and security.
We invite you to consult MADA documents available on this page and to contact Mr. Éric Huard to obtain a paper version or for more information on the Municipality's MADA approach and the actions to come.
cover page only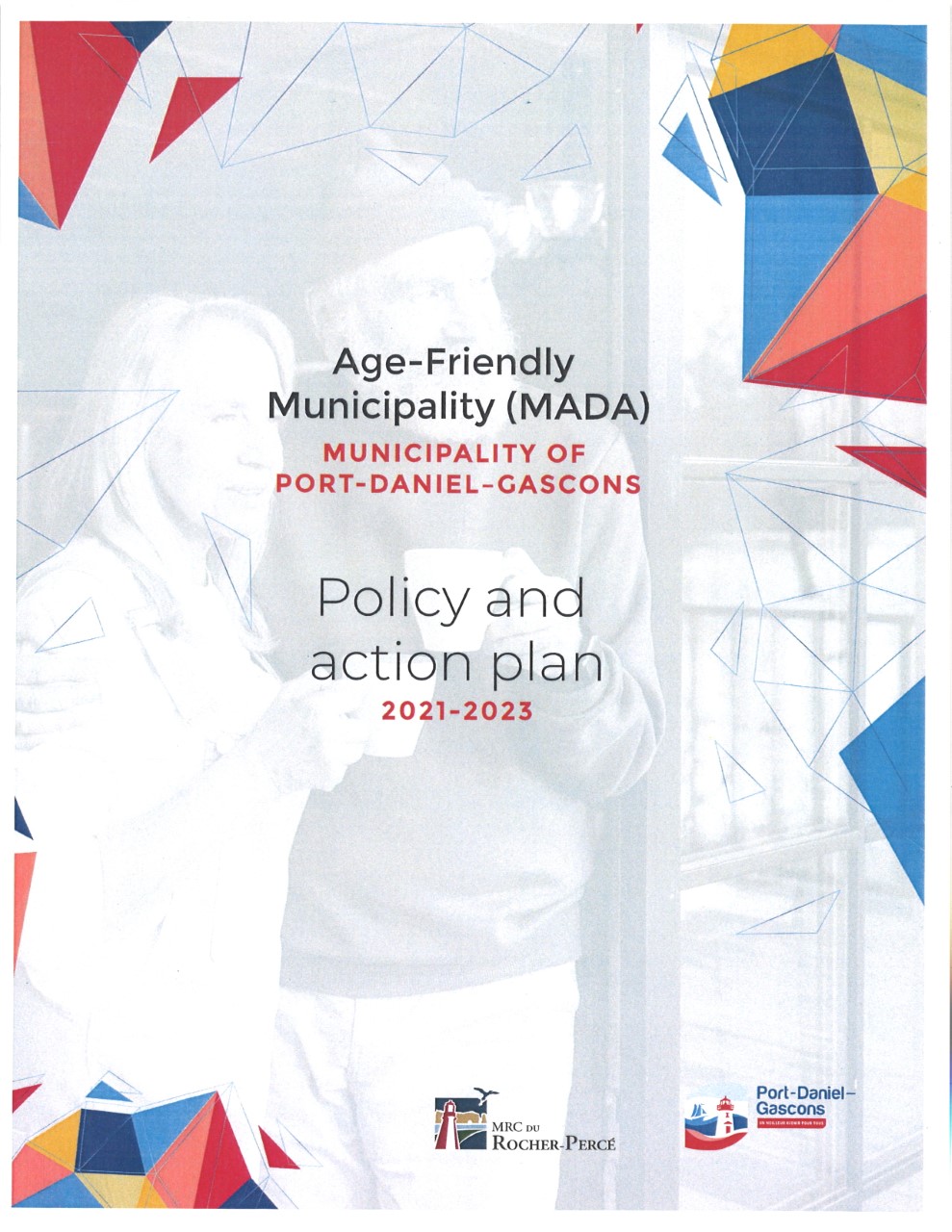 POLICY AND ACTION PLAN 2021-2023
Pour information :
Éric Huard
Directeur des loisirs, culture et tourisme
Municipalité de Port-Daniel-Gascons
63 A route 132 ouest, Gascons, Qc, G0C 1P0
téléphone : 418-396-5225 poste 5  option 6
télécopieur : 418-396-2333